How To Restore The Leather Seats In A Classic Vehicle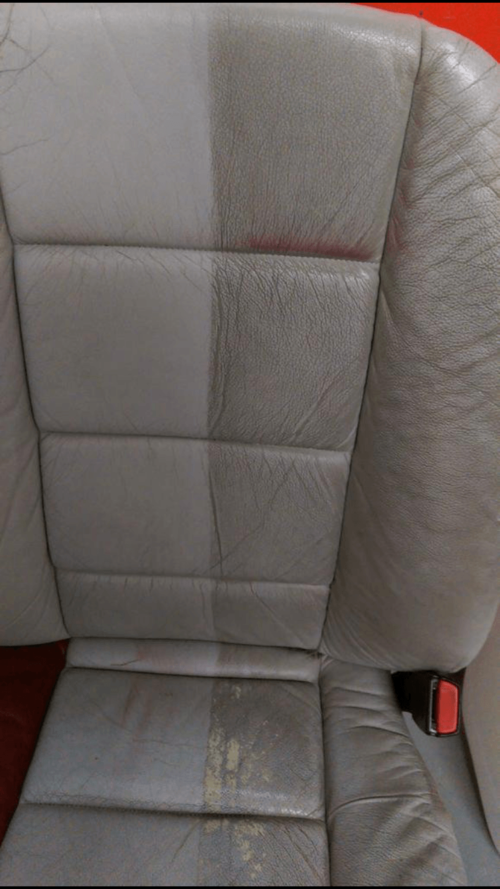 Dreaming of owning an iconic classic car?
Already found your dream car and you're ready to return it to its former glory?
Restoring a classic car isn't just about the body or the engine. Wear and tear take place on the upholstery and can make the overall appearance of the car look even worse. You often see a lot of classics where the outside is perfect and the engine as sweet as a nut, but lacking that pizazz when you open the doors!
Before calling in a professional, have you considered restoring the interior yourself?
Restorers LRC has become the "go to company" for classic car owners and buffs, we supply the world's finest products all at affordable prices, how do we know this? We make them here in Yorkshire and use them in house every day to restore classic car interiors, as well as thousands of technicians around the world.
Where Do You Begin? unsure? just call us 03333 448 418
Well, the first step is assessing the leather and its damage, you can always send us pictures for free help and guidance. With any restoration, the starting point is giving the leather a good clean with the Classic Car Leather Cleaner. Once you have carried this out you may find your leather surprisingly looks a great deal better from that simple process.
As a leading specialist in the classic car leather restoration field we recommend that you do not use baby wipes, APC, or any other form of cleaner other than a dedicated leather cleaner as above, as items like baby wipes and APC cause drying and cracking of the leather and shrinkage, making your beautiful classic look even worse than before.
Leather Can Suffer Damage
No matter the problems, we have a solution, we don't just solve your problems "We Fix Them" our award-winning formulas will fix all your leather problems.
If once cleaned your classic car leather interior looks that much better you want to just brighten the colour we have a classic car colour enhancer this can be rubbed into the leather on your classic car brightening the colour and helping to make them soft and supple once again. This product works in such a way that it won't change the colour, it just gives new life to your leather interiors colour. The colour enhancer will colour all cracks, making them look far better than before, but it won't fill them in.
After the application of the colour enhancer, you would need to apply the classic car conditioning cream to lock all this in and keep them from getting any worse again.
Fixing The Issues – Have read, still need help call us 03333 448 418
With any restoration job, we are always on hand to help you, all the restoration kits come with complete instructions and how to guides, as well as videos online to help and guide you and if you are unsure of something we are just a phone call away 03333 448 418.
With any restoration you undertake with your classic car, if just cleaning is not for you, the next step is preparation, with any project this is the foundation to success. Leather Preparation is the most important part, this step is where you remove all the surface coating and contaminants allowing for a much better restoration. During this process, this will also help to soften the seats.
Once this process has been completed, you can then apply the classic car softening crème to make your seat super soft and supple once again, giving the skin a new lease of life.
Colour Loss
Scratches
Cracks
Splits
We have a solution to all your problems, we can fix them all.
Depending on the damage your classic car's seats are suffering with will determine what products you will need. Here is a list of typical products you would be looking at to restore your car's interior, not necessarily all of these will be required, this is the worst case scenario.
Leather Prep
Alcohol Cleaner
Softening Crème
Fibre Binder
Flexi Filler
Classic Car Restoration Kit
With most classic cars you can expect some form of damage to have happened over the years with drying out and cracks appearing, for minor cracks and general colour loss, you will need a leather restoration kit, some flexi filler and conditioning cream.
What's next? – if you need help at any time call us 03333 448 418 local rates apply
Using the leather prep to remove the surface coating applied by the manufacturer and to remove any silicones and grease from the surface, this stage is important to take your time and prep thoroughly as this will determine your final finish. After the prep stage use alcohol cleaner for any final clean downs and to remove any other types of silicones that aren't soluble in solvent cleaners.
If the leather feels thin in areas you can make this much stronger by applying the Fibre Binder to those areas if you feel you want the leather to be stronger all over then apply the Fibre Binder to all sections of your classic car seats.
Keeping Them Great – give us a call 03333 448 418 if you want a chat about them.
You've just spent hours and hours turning your old worn out tired seats into something new and you want to keep them that way.
Prevention is key, so it's important that you use the correct products to stop them from getting this bad again in the future. Keeping your new seats cleaned and protected on a regular basis is the key. This will help remove any stains, dirt, grime and jean dye transfer from sticking to your seats.
Always keep your leather protected with the Classic Car Conditioning Cream with Advanced Barriers of Protection to lock in the special molecules giving you fantastic protection, stopping dirt, stains and spills from ruining your leather again. It holds dirt on the surface rather than it getting into your leather grain and breaking down the colour and coating.
Enjoy the process and we are always happy to help and don't forget to email (info@leatherrepaircompany.com) us pictures of your projects so we can share them on social media you never know you could be the winner of our monthly £50 cash prize draw.
‍