Fully mobile leather car seat repair London - mobile technicians who come to you.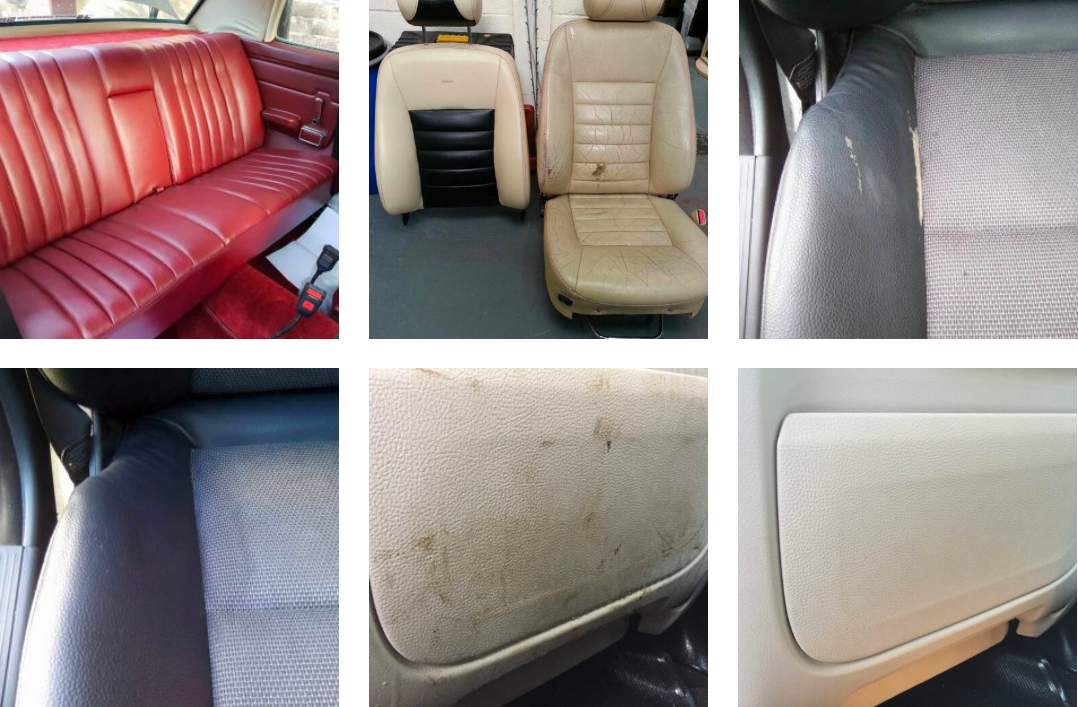 Our Car Seat Repair London Offices provides fully mobile service, they come to you at home or work, Michael and Godfrey are very experienced leather technicians, covering all of London and surrounding areas, like Essex, Dartford and many more areas.
Leather Repair Company London South East
Godfrey Phillips
Tel: 0208 108 6771
Email: londonse@leatherrepaircompany.com
Facebook: https://www.facebook.com/LRCLondonSE
Leather Repair Company London North East
Michael Apire
Phone: 0203 797 1080
Email: londonne@leatherrepaircompany.com
Facebook: https://www.facebook.com/LRCLondonNE
Modern cars to classic cars, we can repair or restore your leather interiors in and around London.
These Bentley car seats had faded with the sun over the years we restored them, making them look and feel as good as new again.
We specialise in the repair and restoration of leather and vinyl cars seats, all repairs are carried out on site by Michael or Godfrey, our London based mobile repair technicians. We provide repairs to car seats as well as door cards, steering wheels, interior trim and much more, we work with leather as well as fabrics, we even provide a mobile re-stitching service at a fraction of the cost of others. Our team has a wealth of experience in car seat repairs, giving you peace of mind while we carry out your car seat repair at your own home or place or work, providing the best solution possible for the repair required.
If your leather sofa is suffering we are here to help we have professional products that will allow us to bring your leather back to life, rejuvenate it again, so it's soft and luxurious and has that amazing leather aroma again like the day you purchased it.
We can provide you with the solutions to your leather sofa problems, but we don't just carry our repairs to sofas, in fact, we handle every type of leather item you could ever imagine.
We also understand your privacy and very often sign privacy documents giving our clients peace of mind, that they can work with us knowing we keep your privacy and respect you for that.
We often carry out repairs to leather floors, we clean more leather flooring in London than any other part of the UK, we deal with many different aspects of leather, leather walls, leather covered doors, we have even worked on leather staircases for clients.
We have the world's only intelligent protection system for leather, so we know that when this is applied to the clients leather, it's going to gain the best protection in the world ever.
The leather protection creams provide astonishing protection for your leather, they have special built-in molecules that bond together when applied to the leather creating this barrier on your leather protecting it like an armoured coating system.
‍
Our unique leather cleaning service can be carried out in your home or office. We've made the leather cleaning process simple.