Leather Jacket Repairs London offer the finest services around today for your leather garments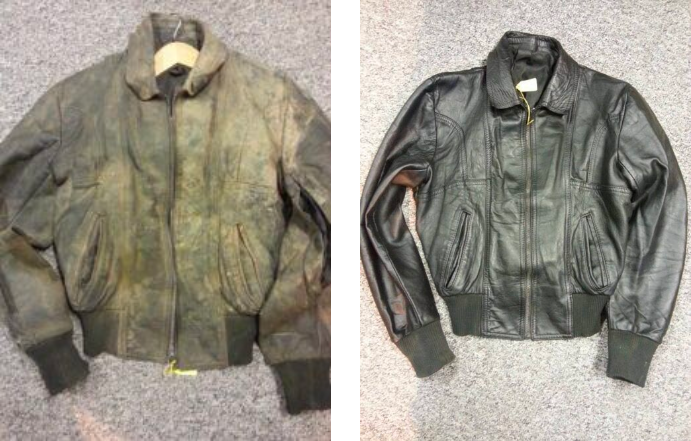 • Jacket Spa
• Jacket Repairs London
• Jacket Cleaning Services
• Leather Jacket Restorations
• Jacket Repairs
Welcome to the Jacket Spa London, we can carry out all types of leather jacket repairs and re colouring services to all types of leather jackets.
We believe we offer a service unmatched by any other and have become the premier company in leather jacket repairs sector in London for care and restoration in the world, due to our extensive testing and identifications we use and this has become a benchmark on quality set within the industry that no other can match.
It all started, born from a dream to offer the finest service in the world some 39 years ago and the company has gone from strength to strength, becoming the premier house for all things leather jackets. If you want the finest service in the world for your leather jackets then the Jacket Spa repairs service London is the company for you.
More importantly we still hold that dream close to our hearts and we live by it every day, we believe in nothing but the finest service and quality possible for all types of repairs
We are experts in, repairs and restoration of all types of leather jackets.
All products we use are hand crafted in house from the finest ingredients possible to ensure we continue to provide the highest service period.
All technicians offer an unparalleled service with the most extensive knowledge of leather jacket repairs and restoration.
Ever considered starting your own franchise ? Jacket Spa Franchises
‍
Contact Us on:
0203 797 1080
‍