Restorer Balm ¦ Leather Balm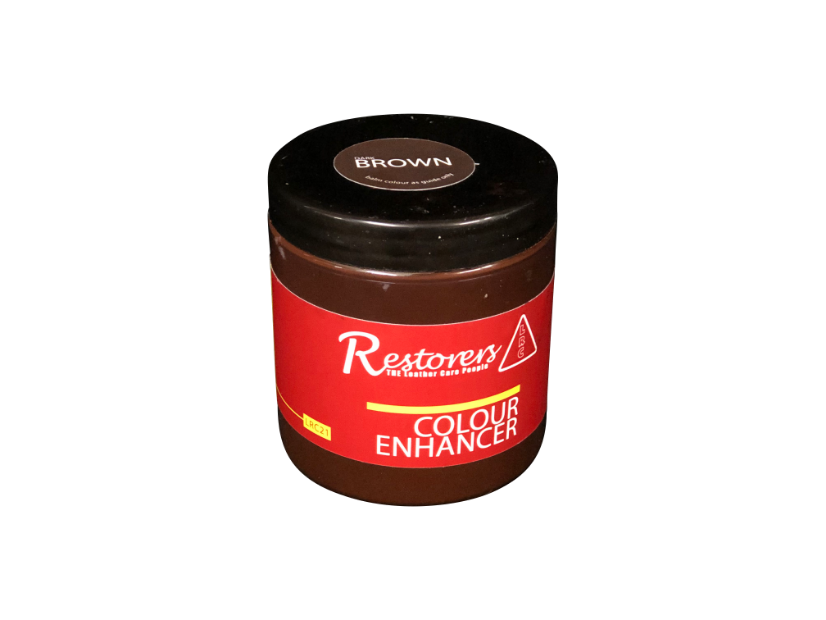 April 4, 2023
Jane Smith, Managing Director
Restorer Balm ¦ Rejuvenate & Inject life back into your leather!
‍
Restorer Balm : When buying the leather colour restorer balm, don't forget to get your protection cream to seal everything in and 'feed' your leather after using your colouring balm.
If you have cat scratches and the leather has gone a lighter colour than the rest then the Restorer Balm is the perfect restoration Leather Balm for your needs. This Leather Repair Company colour restoration cream works by penetrating into leather and being absorbed as it is applied in a circular motion. Once applied and dried, it becomes colourfast and as such will not transfer to other material, you will then need to protect it with Protection Cream. Description: The Leather Re-Colouring Balm renovates the colour and aspect of all leather items both old and new.
There are 21 colours formulated for use on leather from a dark to light shade. It works great at re-colouring areas that have been exposed to sun light or direct heat, and is ideal for colouring cat scratches and re-colouring dried out and faded areas. The re-colouring balm 100% absorbs into your leather so will not rub off onto any clothes.
NOTE: for scratches, the re-colouring restorer balm will only work if the scratch has gone to a lighter colour than the leather, if the scratch is darker you will need a colour repair kit. You must also ensure that when buffing the balm, that no colour residue is coming back of on to the cloth, then you know the balm is fully set and no excess is left on the surface. Instructions:
• Clean the leather first before applying the balm, for best results use Premium Leather Cleaner – This is because the Premium Leather Cleaner deep cleans the leather to remove all dirt, but also opens up the pores of the leather so the re-colouring cream – restorer balm will take to the leather in a better fashion.
• Apply the restorer balm into the leather in a circular motion to ensure penetration.
• Take a clean cloth and then buff the surface of the leather. Make sure there is no excess balm left on the leather.
• You Must Ensure no colouring is coming back off on to the cloth when buffing off. After buffing the leather it becomes 100% colourfast.
For thorough protection and longevity of your leather, we recommend applying the leather protection cream. How Long Does 250ml Last? 250ml is enough to re-colour a three piece suite. Once the leather has been re-coloured it will look new and not wear down or fade. Only one application is necessary, after you recolour the leather once, it stays looking new, there is no need to re-apply the balm.
‍
Huge Range Of Uses:
‍
• HOME USES: Leather colour restoration to sofas, suites, armchairs, pouffe's, bean bags.
• VEHICLE INTERIORS: Restoring or adding colour to worn out leather seats, handbrake gaitors, gearbox gaitors, door cards.
• HANDBAGS / ACCESSORIES / FOOTWEAR: Rejuvenating shoes, boots, handbags, wallets, purses, leather belts, mobile phone pouches, wrist bands, watch straps.
• CLOTHING: Restoring faded patches to leather jackets, leather waistcoats and other apparel / garments.