Top Seven Tips To Care For Your Leather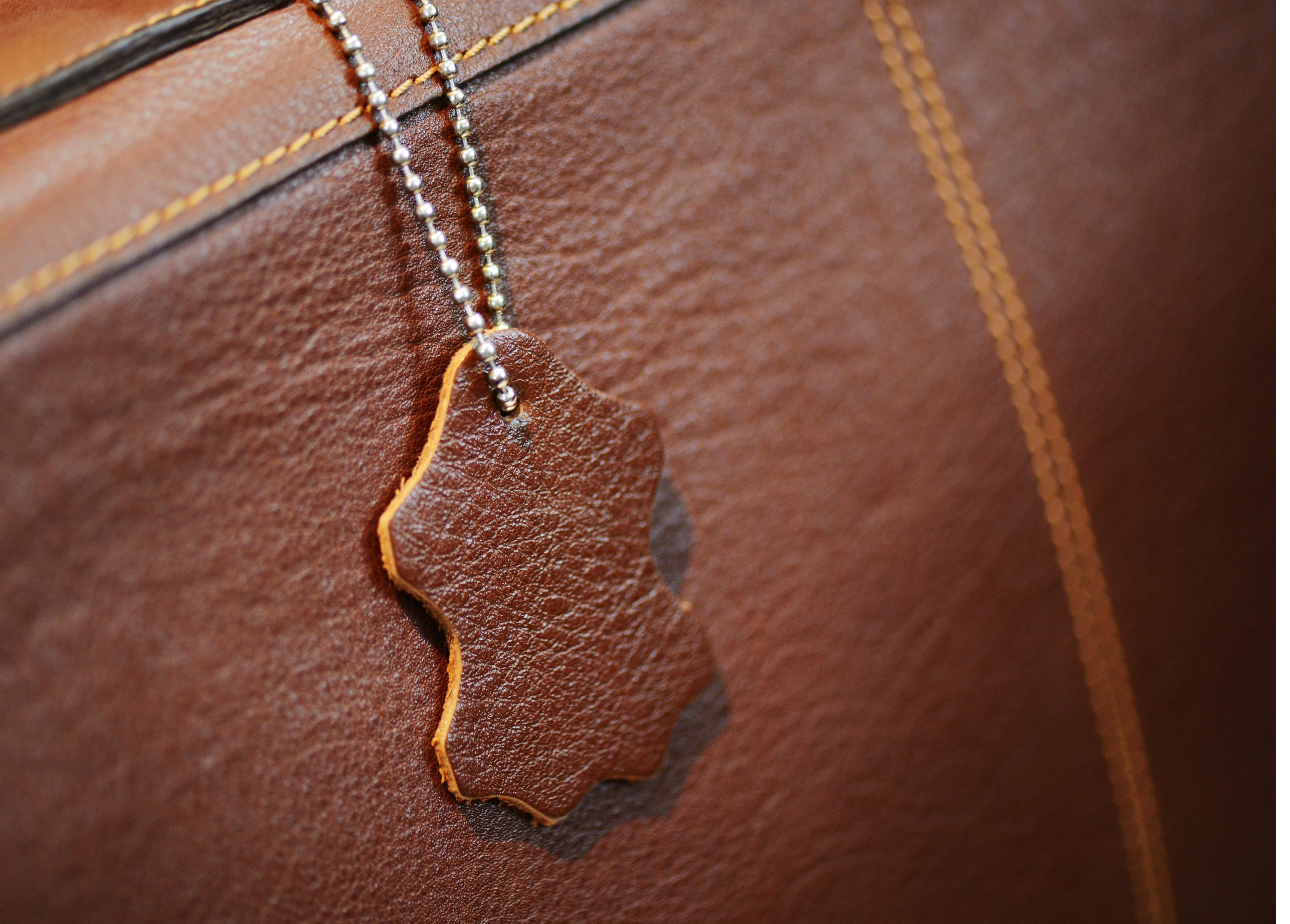 April 23, 2023
Jane Smith, Managing Director
We have written this help guide for you the consumer as people are asking these questions daily, so we have given you the top seven tips To Care For Your Leather.
1 - Protection, Protection, and more Protection.
From the moment you buy your new leather items applying a protection cream is the most important step you can maker to extend the life of your leather goods. Keeping your items as pristine as possible is key to longevity, so the leather protection cream is the best option to extend the life of your new luxury leather items, it has built in stain prevention, helps stop dirt build up with its barrier of protection, keeps leather nourished just like a leather food, helps stop dye transfer and wear taking place.
2 – Try To Discourage Pets From Using Your Leather.
We all love our pets, but they do damage our leather items. Its not just oils in the skin that can cause damage, its medicines also, flea sprays can cause colour to be removed instantly, it's a very strong chemical that strips the colour in seconds. Not only do we all love to cuddle up to our pets and they like to do the same to us, sadly claws cause scratches and scuffs in leather. Pets can damage leather without you even knowing about it and before you know it your items is covered in pet scratches. A kit can be purchased to repair any pet damage.
3 – Clean Leather Often.
Just like with protection, regular cleaning of your leather items is essential. Cleaning often is carried out to avoid damage happening, dirt and grime causes a weakness in the leathers surface coatings causing the coating to break down. Never use products that are not manufactured by a specialist leather care company, using household cleaning chemicals will create damage. Just using a damp cloth is far better than reaching for a product not designed for leather cleaning. Specialist leather cleaners like the LRC 1 Leather Cleaner or for aniline the LRC7 Aniline Leather Cleaner are all that's needed.
4 – Been In A rain Storm?
Don't touch leather with wet clothing. When clothing is wet or damp this the most common time that dye transfer happens, most of the time blue jean dye is caused over a long period of time, but bad staining of clothing dye is caused when you are wet from the rain, this is when the most dye transfers and the staining is so bad in most cases it's a re colour of the leather that's required with a colour restoration kit if the ink and stain remover cant remove this.
5 – Try To Limit Skin Contact
Leather easily absorbs natural oils from the skin, moisture and sweat from your body. Limiting contact with your own skin is advised. Aniline leathers are more susceptible to grease and sweat marks as the leather is an unprotected leather. Head grease is the most common issue we see when it comes to grease stains on leather, or collars on leather jackets where people are sweating along with cuffs.
Removing sweat and grease stains caused by your own body oils and sweat can be difficult depending on how bad these marks are, using a gel grease remover is the first approach, followed by a restoration of the areas affected. Once you're happy with the results of the gel degreaser, follow this up with alcohol cleaner and then restore the areas either with a colour restoration kit or antique restorer cream, or raw hyde dyes.
6 – Keep Leather Away From Direct Sunlight & Heat
The best way to keep your leather items in great shape is applying a protection cream, softening crème and the antique restorer cream in neutral. For shoes and clothing the protection cream and shoe restorer cream in neutral.
With leather being a natural product and fat liquors have been added to keep the hides soft and supple for as long as possible, placing items in front of sources of heat Is going to cause drying out, cracking and splits start to appear. Never place shoes on or near a radiator to dry when you have got wet feet, this causes the leather to go stiff and hard, items in a conservatory will require a great deal of protection cream applied and softening crème. UV rays dry out leather, cause bleaching of the pigments and colour loss to take place.
7 – Avoid Using Household Cleaning Products
You may have an arsenal of cleaning products in the utility cupboard, but don't be tempted to use them on leather. Unlike our own skin which is living,  we reproduce natural oils to repair our damaged dry skin, leather can't do that. Leather requires great care to keep it in good shape for years to come, only use the suggested products from Leatherologists like the team at LRC.
What ever help you need, we are always at the end of the phone 44 (0)1482 606864 or email help@leatherrepaircompany.com to provide you with the help and advice you need. Check out our top 100 things what not to do to leather.
We have a large help section take a look at the main help guides to help you.