Being an approved training centre we provide all with a Training Repair Training Manual and full on going training support with leather repair.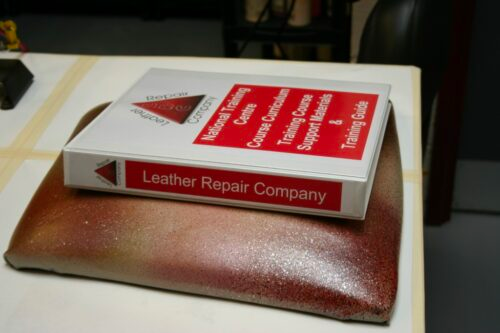 Our training courses are regarding in the world of leather as the finest around with the best course structure, you will learn from the best in the business and be able to take away your leather repair training manual to continue to perfect your skills.
With our training courses you work on real leather items, not just sat in a classroom making notes !
Our training centre is fully equipped to handle many delegates from all over the world. The Leather Repair Training Manual is a very in-depth book that is updated free of charge.
The Leather Repair Company was set up many years ago with a view of giving the customer something better as far as a service was concerned compared to the competitors in the industry, something of interest, value for money and a training course to remember, with the backup you need to ensure that your business was a success and that you had someone there at the end of the phone, email or fax you can rely on when you require help. Tel: 44 (0)1482 606864 Or e-mail contact us