Have You Considered Taking A Leather Repair Training Course?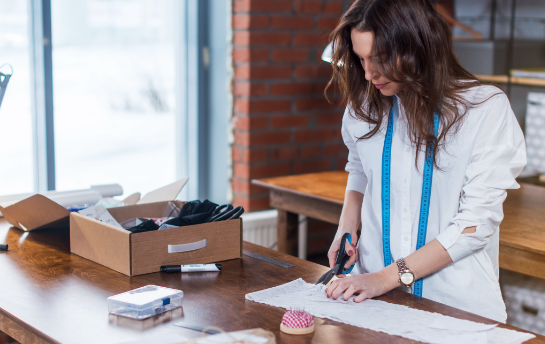 April 11, 2023
Jane Smith, Managing Director
The art of leather repair is a rare and in-demand skill, which is best learned from experts in a hands-on environment. This is exactly what you can do at the Leather Repair Company's training facility in Hull, East Yorkshire, where there is a choice of 1, 2 and 4-day training courses.
‍
Why is a leather repair course worth doing?
Leather is a versatile material, which is widely used for furniture, clothing and accessories, footwear, car interiors, and in the equine industry. It is tough and long lasting, but of course, some wear and tear is inevitable, and accidental damage can occur to even the best looked after items.
Leather products are often expensive and well made, and it makes sense to have them restored and repaired, rather than replace them. With the growing awareness of sustainability and the need to protect the environment, people are keener than ever to make their possessions last.
Therefore, the demand for skilled and knowledgeable leather restorers and repairers is set to grow. It's not a craft that can be easily picked up from books and videos, and is much better learned in a real-world workshop, where masters of the trade will be on hand to assist you with the most up to date techniques.
‍
Train for a rewarding career
Mastering the craft can be undertaken simply so that you can take care of your own leather goods, and it can also lead to a very lucrative career. In fact, some people find that after taking an in-depth 4-day training course, they can command thousands of pounds a month for their services, with the help of an exclusive referral system.
‍
Gain professional cleaning and restoration skills
If you are seeking employment, or looking to train staff in the professional cleaning and restoration sector, then the 2-day training course, led by industry experts, offers the perfect grounding. You'll be provided with all the tools and equipment you need in purpose-built studios, and bring your own sample with you.
It is well suited to those working or aspiring to work in the automotive sector, classic vehicle restoration trade, fashion industry, professional cleaning industry, or the SMART repair business. You will learn about different types of leather, and how to deal with scuffs, stains, tears, and colour restoration.
‍
Train to industry standards
The industry-approved 4-day training course will provide you with a comprehensive grounding in all aspects of leather care and repair, combining presentations on the history of leather with practical experience. You'll learn in a relaxed and friendly environment, with numbers limited to just four people per course, and all refreshments provided.
‍
Gain an extensive insight
You'll learn how to repair classic car seats and sofas, and deal with all manner of burns, scuffs, dents, and more. You'll also be given a thorough grounding in the art of colour mixing, and work on real samples. All aspects of using colour are covered, from colour repairs and restoration, to making a change of colour, and working with antique colouring.
‍
Ongoing support
The Leather Repair Company take pride in their trainees, and continue to offer a support service to help them grow their own business. There are online resources available that can be accessed from anywhere in the world.